Using This Exact Strategy
One Of My Students Is
Selling 320 Books Per Day
Selling 9,600 Books Per Month
And Getting Paid $9,968 Per Month
Strategy of Social Attraction Allows
Book Authors to Attract Customers
Like Flies To Honey
Dear Author,
How many times have you published a book, where you were left scratching your head because no one is buying it?
How many times have you spent money to promote your book, then kicked yourself in the butt when your book didn't see a boost in sales?
How often do you wonder if maybe it is time for you to give up writing books altogether?
Don't you dare quit writing books...
Every Book Author Writing In Any Genre
Should Take Notice and Pay Close Attention...
What if I told you that there are book authors, who are able to reach the best-seller lists on the day they release their books?
What if I told you that they are able to do this without spending a single dime on advertising?
And, what if I was able to tell you that they are able to do this with every single book they write?
Would you want to know more?
Here is the deal...
There is only one reason why your book sales are suffering...
The People Who Will Want To Buy Your Book
Have Yet To Learn About The Existence Of Your Book...
If people do not know about your book, and they have not yet been able to find your book, how can they actually buy it?
Are you starting to understand the real problem?
The problem is not your writing or the book(s) you have written.
The problem is that people do not yet know that your book exists or that they will want to buy it.
The good news is that your lackluster sales are most likely not your fault, and even better news, your lackluster sales are easy to fix...
With The System I Am Going To Teach You,
You'll Help Your Future Customers Find You,
By Investing Just A Couple Hours Each Month
I have been teaching book authors this system since the closing months of 2014...
And to date, my students have seen solid success with this book promotion strategy using social media as an integral part of their book promotion activities.
One particular student released her first book in her series in October of 2014. Out of the gate, sales were really slow. Towards the end of October, she asked me about how to use social media to promote her books.
Today, her series launch book is ranked in Amazon in the #600's. Five of her books are ranked above #8,000 in Amazon's sales rankings, and another five books are ranked above #17,400.
While these numbers may not sound very impressive, her monthly royalty checks are fast approaching $10,000 per month!
This particular author spends less than five minutes a day taking care of her book promotions on social media -- posting once or twice a day.
Within this guide, I am going to show you an even easier way to do this. I am going teach you how to set up one month's worth of book promotion in just 2-3 hours -- one day each month.
In just eight months, my student has grown her FaceBook audience to more than 3,400 people who love her and the books she writes. She has another 100 followers on Twitter and nearly 500 followers on Pinterest. Her author blog is also receiving thousands of page views per month.
Combined, she has over 4,000 fans following her pen name, which in turn helps her generate nearly 10,000 book sales per month!
In less than five minutes a day or a couple hours per month -- your choice, you can easily replicate what this book author is doing.
Your book promotions will run on autopilot, while you are writing, going to the lake, and enjoying time with your family.
Attracting New Customers Like Flies To Honey
Here is the deal...
Inside of "Easy Social Book Promotion", I am going to teach you how to:
Attract people who love what you write;


Get thousands of followers on social media sites like FaceBook and Twitter;


Entice your followers to share you with their friends;


Grow your audience, without spending money on advertising;


Lead your audience to purchase your books.
Within this guide, I will be going into great detail, showing you exactly what you need to know to be able to accelerate your audience growth quickly, ensuring that you will find the right people to pay attention to you, and ensuring that you will be able to sell more books on autopilot.
This powerful social media promotion strategy works for both fiction and nonfiction writers...
"Easy Social Book Promotion"
Will Forever Change The Way
You Think About Book Promotion
In this 74-page PDF, I am going to teach you an entire system that will show you how to lure future customers to pay close attention to what you do online and buy your books every time you ask them to do so.
Within this guide, I am going to show you:
7 Free Websites that allow you promote yourself for free (all are optional to use or not use);


The difference between "hey, look at me" media and "grab a cup of coffee and sit down to read" media, and how you can use both to grow your audience.


How to create a FaceBook author page in four easy steps (with screen shots);


How to create the content that will drive your social media activities;


What kinds of pictures to use (with lots of examples) and how to use them;


How to create an image that gets attention (with proven examples);


How to create headlines that get the click ( again with many examples);


What is required to make a post go viral ( with plenty of examples);


How to schedule your social media activities, up to six months in advance;


The "Dark Launch" Method (pure gold and free to use) for your secret pen names;


Content strategies broken down by genre (fiction and nonfiction);


Here is what others have said about this training:
Very thorough and solid info. Authors will love it.
--- Amy Harrop
Your book is really inspiring and informative.
--- Britt Malka
I enjoyed reading the guide. I could see each step of the process.
You did an outstanding job of explaining how to do this step-by-step. I've known I needed to do this for a while, but have been procrastinating due to feeling overwhelmed and not being sure where to start. Now I feel like I could tackle it, no problem, next free weekend I have, and set up campaigns for multiple pen names. Thank you for taking the time to write this!
--- Lynn Johnston
The Choices You Face
As a book author, you have many choices.
You could choose to:
Do nothing. Prayer can be powerful. I hope it works out for you.


Wait for Amazon to deliver sales. Generally, Amazon only advertises products with a proven track record for sales.


Buy ads on book promotion sites. You are generally going to have to have five or more reviews on your book before they will take your money.


Buy ads on FaceBook. I have paid as little as six cents per click and as much as 78 cents per click. This could become very expensive, if you don't write an effective and attractive FaceBook Ad.


Use this system to build a social media audience for free. Once you have gone through this training, you are going to be well-positioned to know how to create the right kind of social media content to grow your audience and create a real desire in the minds of your future customers to buy your books.


As a Book Author, You Have a Unique Opportunity
To Be The Best Thing In Your Reader's Lives
In a perfect world, you want your readers will wake up each morning, hoping that you have a new book available for them to purchase.
Once you become someone of real importance to your reader, your reader will share you with their friends and encourage their friends to also buy your books.
This is where it all begins...
"Easy Social Book Promotion" will teach you how to communicate with your audience and how to help people to fall in love with you and your books.
As your audience grows, your promotions will take on a life of their own.
You will still only make one or two posts per day, but your followers will distribute your content for you, because they want you to be successful. They want you to keep writing books, so they can keep enjoying the fruits of your labors.
When your fans begin to share your content, an amazing thing happens...
You begin to accumulate new followers at a much faster rate, without any additional effort on your part.
As new people discover you and your books, they will fall in love with you for the same reasons your original fans fell in love.
And, here is why it all matters...
The bigger your audience is, the more books you are going to sell, and the more money you will make as a book author.
Your Results May Vary...
Even if it takes your 50% longer than my star pupil to reach $10,000 per month in book royalties, you could potentially get there in just about one year.
So, let me ask you this...
If your book royalties could reach $10,000 per month in one year, or even two years, what would this information truly be worth to you?
That is always a difficult question to answer, isn't it?
It is made a difficult question, because you are not sure whether you can do what my other students have done.
As Lynn Johnston said, I "did an outstanding job of explaining how to do this step-by-step."
I am absolutely confident that you will be able to go through this training and hit the ground running, using social media to build an audience of raving fans who are going to be happy to buy your books and tell their friends to buy your books also.
However, if you go through this product, and you feel as if I have let you down, I am offering a 30-Day Money Back Guarantee...
30-Day Money Back Guarantee
If you decide that this training guide does not live up to the promises I have made for it, then please ask for a refund of the money you paid for the product.
Simply send me an email to *support ~at~ thephantomwriters.com*, to request your refund.
Please allow me up to 72 hours to process your refund, as I do occasionally have a life outside the Internet.
Also be advised that if you file a dispute with PayPal, instead of giving me a chance to process your refund directly, my Money-Back Guarantee will become null-and-void, and I will fight your dispute with the intention of winning the dispute.
There is no need for either of us to be ugly about this. If you are not satisfied with this product, simply ask for a refund and allow me time to process your refund.
Click Below to Get Your Copy of
"Easy Social Book Promotion"
I truly believe that this product is worth far more than what I am going to ask you to pay for it.
But after much consideration, I have decided to keep the price low, so that more people could afford to purchase this training.
If in the future you decide to purchase other products I produce, then a lower price now will have been a good investment in your future and mine.
Click the image below to pick up your copy of "Easy Social Book Promotion":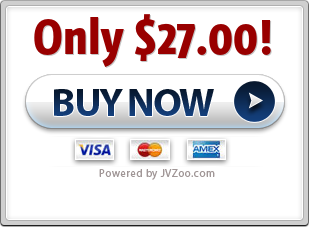 P.S. If you have any questions about this program, drop me a note
at "support ~at~ thephantomwriters.com". I'd be happy to answer your questions.
Ponca City, Oklahoma USA